Invest your time and efforts on running your business. Leave the accounting to us.
Kms Accountancy brings more than 20 years expertise to the care of your accounts and offers a wide range of services that help support your business.
Specialising in SMEs, sole traders, partnerships, Limited Companies and new start ups, Kms provides a comprehensive, customised accountancy service explained in plain English, competitively priced so that you know what you are paying right from the start.
Whether you are a sole trader, partnership, Limited company or even just starting out, we can take away the pressure of running your accounts allowing you to fully focus on the progress of your business.
With your Kms Accountant behind you can go and make the most of your new venture knowing your accounts are in safe hands. We're only ever a phone call or a click away.
Tax, VAT, National Insurance, self-assessment, expenses, allowances…it can seem like a jungle of confusing terms and processes when you first start. But don't worry; we explain everything so you understand exactly what's going on.
We know just how important it is to have the kind of support that gives you the freedom to do what you do best. Our aspiration is to give you the highest quality service, especially tailored for you to focus fully on growing your business.
Simple Jargon Free Advice
Here at Kms Accountancy we like to keep things simple. So we sort out all your dealings with Revenue and Customs (HMRC) and Companies House, including VAT returns, annual returns and wages paperwork. Leaving you to run your business. That's it!
Take a look at our services and find out why we're both passionate and focused about what we do. We put you first. You can expect us to be 100% client focused, enthusiastic, and there when you need us.
Based in the heart of the West Midlands, Kms can also manage your accounts remotely via email and cloud accounting software, so wherever you are you can benefit from our service.
Our goals are clear: to offer you the very best response, care and flexibility. It's all part of our promise to:
To give you first rate, personalised service so you can feel confident that your accounts are expertly managed, allowing you to put your energy into growing your business.
Your local service – wherever you are:
You don't have to be down the road to enjoy our service. All UK based clients can use the postal service and enjoy the same meticulous attention to your business accounts.
20 years industry experience:
Our expert team are friendly, dedicated and committed to support your business. You can rest assured that your accounts will be completed to the highest standards and you'll also gain the benefit of our business advice along the way.
Tailor-made support:
We listen to you and plan for your needs in an affordable, flexible and personalised way. 100% focus on your business: We'll support your business with total commitment giving you quality and great value as our relationship grows.
On hand when you need us:
Puzzled by tax, VAT, etc? Give us a call whenever you get a tricky moment or when you're unsure what to do.
Fixed fees:
Our fees are easy to understand and fixed on day one, so you know exactly what you're paying for.
Running your own business can be great fun – but setting it up properly can be a bit daunting for most people. But don't worry, here at Kms Accountancy we can do all that for you, so you can concentrate on finding those important first customers and getting the work done. We'll help you decide which type of business is best for you, so you pay as little tax as possible, whether it is a sole-trader, partnership or limited company. We've been doing this sort of thing for years, so we can give you really first class advice.
If you do start a limited company, we can help you choose the name (so that you can have a website to go with it if you want) we can sort out all the legal requirements and organise the paperwork you need so you can open a bank account. We'll even be the registered office for you if you like, that way if you work from home you won't have to put up a sign in your front window. When you've got your bank account in place (and ask us if you want an introduction to a bank manager because we know lots of them quite well), we will sort out your VAT registration if you need it. We'll even advise you on when you should register to make sure you minimise your tax bill and get back as much of the VAT you spend on setting up the business as you can.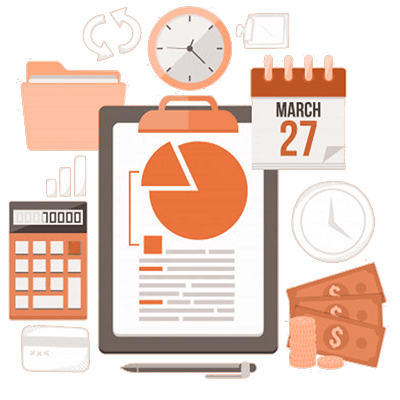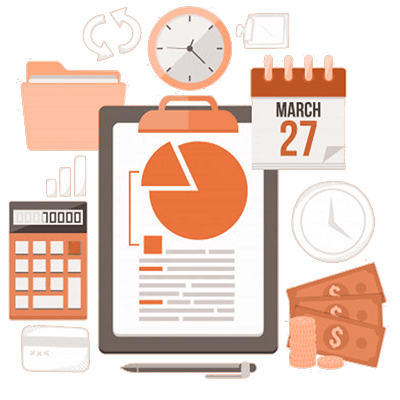 Being a sole trader is the simplest way to get started in business. Once you have informed the government agencies of your intentions to go self-employed, you can start trading right away (subject to any specific licenses you might require in your line of work).
As a sole trader, you can quickly adapt to changes in your business with minimal bureaucratic procedures required and you have complete control over your business and accounting affairs. However, a sole trader is also ultimately responsible for any liabilities should anything go wrong. It is worth spending time considering which company set-up format is best for you.
In a partnership, two or more people share the risks, costs and responsibilities of being in business. Each partner is self employed and takes a share of the profits. Usually each partners shares in the decision making and is personally responsible for any debts that the business runs up.
Unlike a limited company, a partnership has no legal existence distinct from the partners themselves. If one of the partners resigns, dies or goes bankrupt, the partnership must be dissolved although the business can still continue.
A partnership is a relatively simple and flexible way for two or more people to own and run a business together. However partners do not enjoy any protection if the business fails.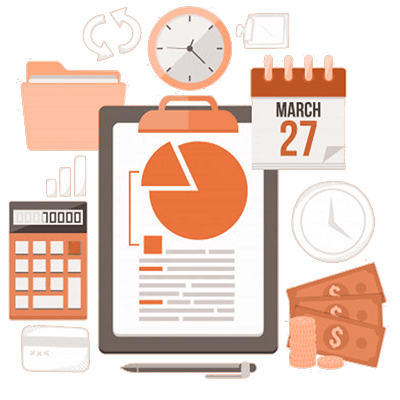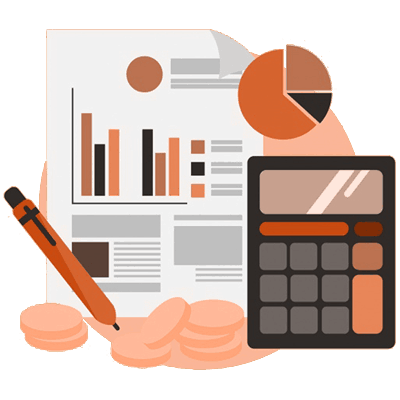 LIMITED LIABILITY PARTNERSHIP
An LLP is similar to an ordinary partnership in that a number of individuals or limited companies share in the risks, costs, responsibilities and profits of the business.
The difference is that liability is limited to the amount of money they have invested in the business and to any personal guarantees that are given to raise finance. This means that members have some protection if the business runs into trouble.
Accounts Preparation
It's not always easy to control the important things in life, but taking control of your finances is surprisingly simple with our help. Careful accountancy and good discipline is the key to avoiding unnecessary hassle with the "tax man", or even breaking the law.
Not only does keeping your accounts in order help with legalities, it also makes sound business sense and helps you stay on track. Your business deserves the best chance to survive and prosper and if you don't know how to balance the books, it's highly likely you'll struggle to succeed.
Perhaps we can help with organising your records for your annual accounts and tax, or provide training to your staff so they can produce accurate and routine management accounts. With these things place, your position is clearer and your issues front of mind. Then we can help you plan more effectively and deal with your tax and commercial issues.
Whatever your need, we can help. In line with our promise to give 'value to all', we won't just get the job done; we'll explain the importance of what we do and how we do it to give the control back to you.
Book Keeping
Cashflows, Forecast and Budgets
Financial Advice/Wealth Management
Company Formation
Buying a one-size fits all company is not always a good idea. It may be easy to purchase a ready-made company, however it is much wiser to choose a tailor made company that has been specially created for you and on your behalf.
There are many choices relating to company formation. Choosing between a Limited Company, Limited Liability Partnership, PLC formation or even an Offshore Company in low tax jurisdictions can be confusing. There are reams and reams of information relating to the different structures that are available. We differ in our approach to helping clients.
We are able to fast track services by ensuring companies are formed in as little as one working day. In order to assist clients we can assist with the following:
– Appointment to the roles of company directors or secretaries
– Issue subscriber shares
– We can supply registered office services
– We can also act as Company Secretar
– We can recommend and assist with the opening of business bank accounts
– We can also carry out PAYE and VAT registrations
This list is by no means exhaustive and is only an indication of what Kms Accountancy can do for you. Using our distinctive style to start your business is sure to set your business apart from its competitors. Starting your business on a sound footing involves attention to detail and forward planning. These are all skills which Kms Accountancy possesses – so why not let them assist you. Please contact us to start the process of forming your company or simply to seek advice
Limited Company Accounts and Tax Returns
Management Accounts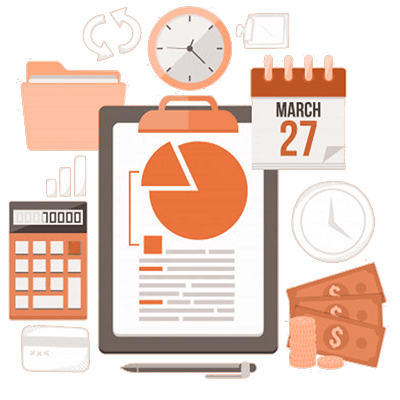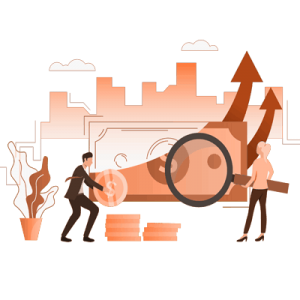 Payroll
For many businesses, payroll management and staying up to date with ever-changing payroll regulations takes up valuable in-house time and resources that could be better used elsewhere.
By using our payroll service, you can be sure that your payroll will be prepared quickly, efficiently and accurately, keeping you compliant with HM Revenue & Customs requirements and deadlines.
We'll produce your payroll at the desired frequency, calculating tax and national insurance deductions from your staff, as well dealing with issues including bonuses, holiday pay, pension deductions, statutory sick pay, statutory maternity pay and student loan deductions.
We'll also prepare all the statutory forms required, including the employer's P35 annual return, the employee's annual P60 tax and pay summary and P11Ds, detailing benefits in kind.
Remote Service
Self Assessment Tax Returns
VAT (Value Added Tax)
An excellent and friendly personal service, with full value for money and good advice given.
PJC Construction (Midlands) Ltd
KMS have been very keen and helpful in giving advice to my company's best interests. The presentation of yearly accounts have been professional and very clear.
Very professional, friendly and efficient service, would strongly recommend for filling Tax Returns etc.
I wish to put on record how pleased both Sue and I are with your accountancy service you have provided us. We really appreciate the professional and timely manner our books have been prepared, saving us both the headache of doing it all ourselves.
iclick4art and OFA Products Ltd.
I run a small software business and using Kms Accountancy for my accountancy has allowed me to concentrate on what I do best comfortable in the knowledge that all the accounting jobs are being looked after in a trustful and timely manner.
Kms accountancy ,they are the most flexible , friendly, company. They are always on the end of the phone no matter what day it is. The best move I made, is moving my accounts to KMS.
My least favourite subject has to be accounts and Tax! KMS have not only taken all the stress and worry away, but have taken the time to explain everything to me in plain english. Thank you…
Kms Accountancy are a very professional firm of accountants that are always a phone call away for any day to day issues we may have……Would recommend them to any business looking for a new accountant.
Midland Elite Trade Solutions Ltd
I found Kms Accountancy very helpful, they always fully explained my year end of accounts to me. Also felt a real one on one experience, rated 10/10.
Kms Accountancy are a very professional firm of accountants that are always a phone call away for any day to day issues we may have….Would recommend them to any business looking for a new accountant.
I have always found Kms Accountancy a most professional and courteous company and would commend them on the excellent quality of service I have received. I would not hesitate to recommend them to others.
Kelly is a pleasure to do business with – the first accountant I've had that didn't make me feel like an idiot. Clear, impeccable and friendly – she makes getting the numbers right just seem like the natural to do …
We are here to help with any Accountancy question/query. If your enquiry is of an urgent nature, contact us by telephone.
Working Hours: 9am – 5pm (Mon – Fri)